This November, Samaritan's Purse will return to Rochester to provide a spot of hope to locals who have endured a year of trauma and despair.
One year after devastating floods, the community of Rochester, Victoria is still in shock. Though the town's iconic pubs and cafes have now reopened, the conversations overheard from residents are still about the flood.
Rochester's 3,000 residents have undergone unbearable strain in the months following the October 2022 flood­­—the worst in the town's history. The hardships have manifested in the ongoing battles with insurance, lack of trades, and the mental health toil associated with the slow process of recovery. Hundreds of homes remain empty, stripped bare to studs, with residents unsure of when they can return. Driving around Rochester, caravans set up in front yard of homes have become an all-too-familiar sight.
"A caravan is for holiday in, not to live in," said Liz, a resident of Rochester who spent months living with her husband, Greg, in a van following last year's flood. The couple shared a story of an elderly friend who is still in her caravan, confiding with them "I don't want to die in here."
Samaritan's Purse Australian Disaster Relief deployed volunteer relief teams to Rochester to assist in muck-outs and town clean-up following last year's flood. Next month, Samaritan's Purse is returning with a team of tradies and other volunteers to help lend a hand again—this time with the objective of getting people back into their homes.
Samaritan's Purse relief teams cleaned out Liz and Greg's home in November of last year, and now they are close to being able to return to a newly restored home.
"It's the people who are on their own [that] you feel sorry for, if we were 10 years older, we wouldn't have been able to rebuild."

Liz – Rochester resident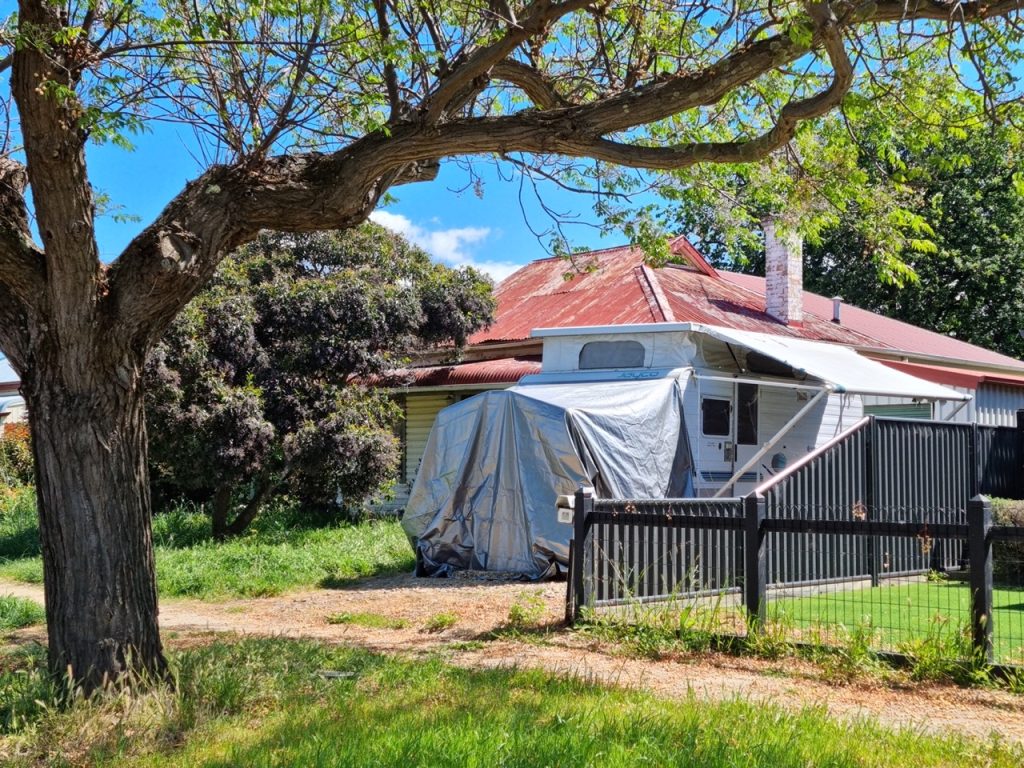 Samaritan's Purse will work in collaboration with Campaspe Shire Council Flood Recovery Hub and other recovery agencies to identify residents who need assistance. The objective of the project is to provide practical assistance and property repairs to help residents return home safely. Samaritan's Purse recently completed a similar project in flood-devastated Lismore, assisting more than 80 families by installing new walls, kitchens, cabinetry, and other repairs.
Leigh Wilson, chair of the community flood recovery committee in Rochester, estimates that between 40 and 50% of residents have returned home, with more being able to do so each week. However, major hindrances with insurance and access to trades remain challenging. The sheer number of residents affected is overwhelming. Yet Leigh is hopeful, especially with the work of Samaritan's Purse and others:
"This is exciting. We need a shift towards something a bit more positive, because right now we're in the grind of getting through it."

Leigh Wilson – Chair of Community Flood Recovery
Twelve months following the flood, residents of Rochester are tired yet remain resilient, holding on to hope that they will see their town as it once was before the flood. This November, Samaritan's Purse Disaster Relief volunteer teams will return to Rochester to offer a thread of hope to those who have endured months of slow, tedious recovery. Australian Disaster Relief Manager, Dan Stephens, commented.
"People recovering from disasters need hope. Yes, they need their homes repaired and properties restored, and we do all that. But ultimately people who've been through disaster need to know that they are not alone, and that there is a community of support. We want people to know they haven't been forgotten, and that they matter. Samaritan's Purse exists to offer people hope in the time of despair."


Dan Stephens – Samaritan's Purse ANZ Disaster Relief Manager
SUPPORT OUR WORK
Your gift today can help us support families during a disaster. Click below to make a donation today,