On the 25th of October the city of Acapulco in Mexico was left devastated by Hurricane Otis, a Category 5 storm. Samaritan's Purse has airlifted two planeloads of supplies to help those in desperate need of hope and practical assistance.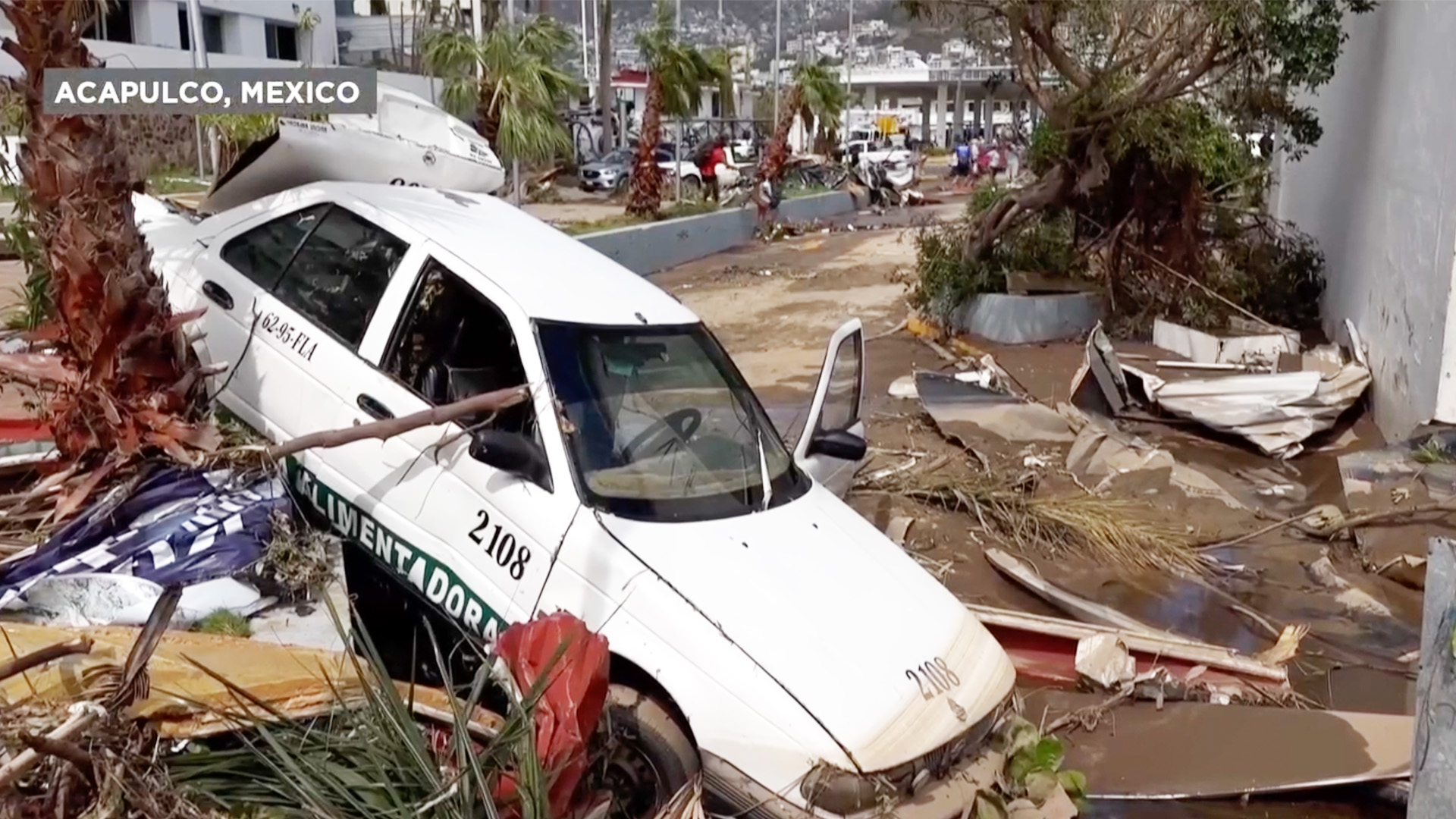 Airlifting Supplies to Mexico
UPDATE (Nov. 7): Over the past two days, Samaritan's Purse has distributed over 900kg of food to nearly 12,000 hurricane survivors. Parcels including rice, beans, tuna, and chicken breast have been sent out into the community through local church partners who are ministering to the storm victims in Jesus' Name. In addition, our team has installed the first of four water purification systems, which will each provide clean drinking water to up to 10,000 people a day. Please continue to pray for the people of Acapulco who have suffered so much.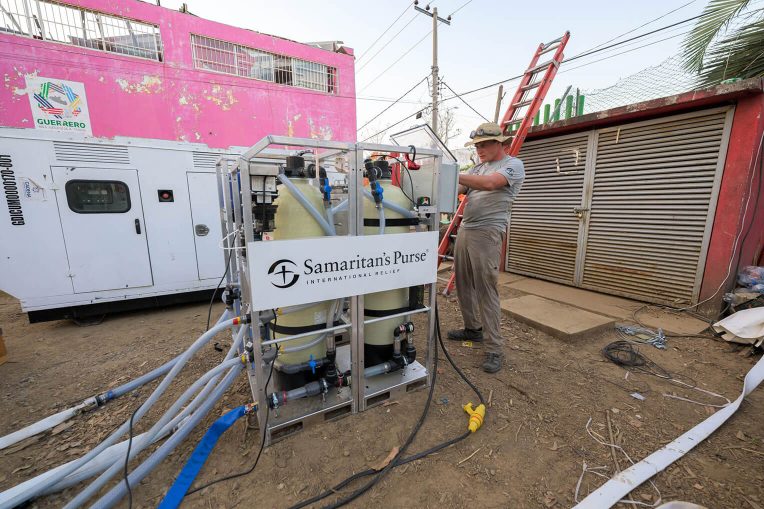 On the 3rd of November, the Samaritan's Purse 757 aircraft left Greensboro, North Carolina for Mexico City with nearly 22,000kg of relief supplies on board for hurricane survivors in Acapulco, Mexico. Our DC-8 aircraft departed November 5 to continue bringing aid to those suffering from the devastating effects of Hurricane Otis.
The 757 was packed full of plastic tarps, solar lights, buckets, and household water filters for 3,200 families. The DC-8 carried 23,500kg of roofing supplies, cooking kits, hygiene kits, jerry cans, and water purification systems that can produce clean drinking water for up to 40,000 people a day. These desalinisation filters are in especially high demand because the storm levelled the power lines in Acapulco, prohibiting their existing water system from pumping water to the area.
The Mexican government will assist us in transporting the relief supplies from Mexico City to the areas of greatest need in Acapulco. Our Disaster Assistance Response Team is on the ground to work together with local church partners in distributing these items, as well as much needed food, to survivors.
"This hurricane took everyone by surprise and left thousands in desperate need of basic necessities," said Franklin Graham, president of Samaritan's Purse. "We are praying for those who've lost everything, including loved ones, and we're working with our church partners in Mexico to meet the greatest needs and remind those who are suffering that God has not forgotten them."
An Unusual, Record-Breaking Storm
Hurricane Otis surprised the popular resort town in the early hours of Oct. 25 when what was expected to be a tropical storm quickly turned into a Category 5 hurricane. In less than 12 hours, wind speeds more than doubled from 70 mph to 165 mph, tearing apart high-rise hotels, as well as more than 270,000 homes and many churches. Sadly, more than 45 people were killed and roughly as many are still missing from what is noted to be the strongest hurricane to strike the eastern Pacific.
Please pray for those who are suffering in Acapulco as well as for the Samaritan's Purse teams who are serving them in Jesus' Name.