God is using chickens gifted through our Samaritan's Purse Gift Catalogue to bring hope to a mother in Cambodia.
The van was hot, stuffy, and crowded. It wasn't ideal, but this seven-hour trek across the border from Cambodia into a neighbouring country seemed like the last option for Vanny and her husband. They were clinging to the promise of a well-paying job that would make a better life possible.
The couple had tried earning an income by selling rice, but extreme weather conditions made it difficult. The crops suffered during droughts, as the family's only water source was far away, and monsoon rains often flooded the field.
Vanny and her husband borrowed money from the bank to help offset their financial losses. They intended to pay it back over time, but the burden became overwhelming. They didn't know what else to do to provide for their four children and Vanny's father, who lives with them.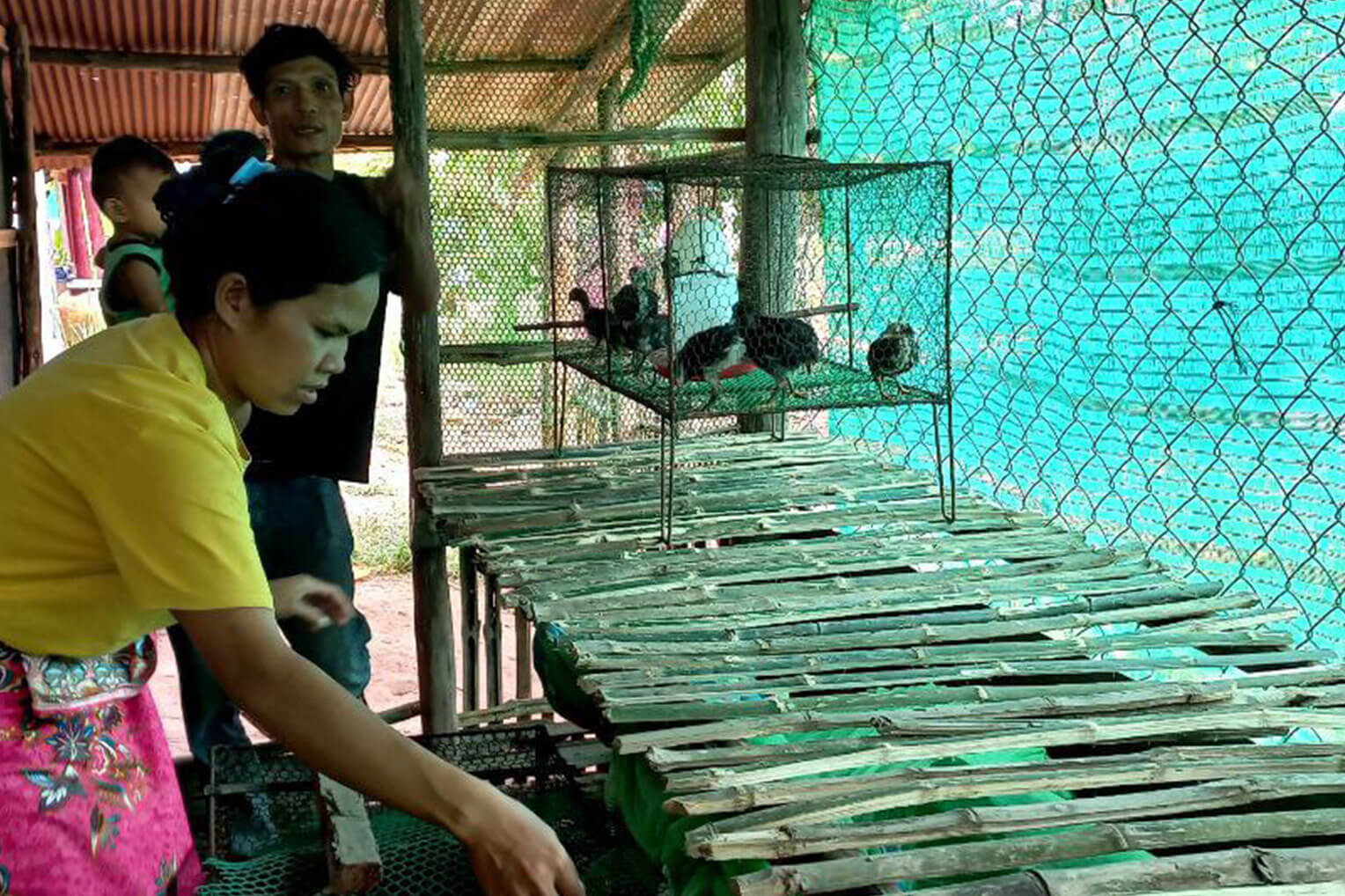 VANNY AND HER FAMILY CHECK ON THE CHICKENS.
In desperation, Vanny and her husband decided to take dangerous risks and migrate. They didn't want to leave their family, but after finding an employer across the border, they were optimistic that they would have profitable work and be able to save for the future.
Sadly, their hopes were soon shattered. The couple was overworked and not paid the promised compensation.
Eventually the harsh work conditions and low pay weren't worth it and they returned to Cambodia to be with their family. Vanny began selling fish, but it was not nearly enough to pay off their debts.
She was defeated. She didn't know how to support the family.
Gifted Chickens Bring Hope
Vanny was hopeful when Samaritan's Purse staff came to her village to help meet physical needs in Jesus' Name. Her family was selected to receive chickens and training on how to properly care for them.
We also connected Vanny with one of our partner organisations that has helped her learn how to sell some of her chickens in the market. Her family's financial situation has significantly improved, and their burdens are lighter.
Samaritan's Purse staff regularly visited Vanny and her family to encourage them.
Vanny was pregnant at the time of our ongoing visits, and as she neared her due date, she received news that no mother wants to hear. "The umbilical cord is wrapped around your baby's neck and you will not be able to give birth safely," the doctor told her.
VANNY'S FAMILY TAKES THEIR CHICKENS TO MARKET.
Heartbroken, she shared the news with our staff during one of their visits. She asked them to pray for her baby. They faithfully prayed, and Vanny was soon blessed with a healthy baby delivered without complications.
Seeing the Lord's mighty works displayed, Vanny and her entire family dedicated their lives to Him and received Him as Saviour. Our staff have helped Vanny connect with a local church and discipleship group so that she can grow in her faith.
We praise God for His ongoing work in Cambodia and around the world.