How the Church is responding in the midst of war
Franklin Graham recently travelled to Ukraine, to meet with some of our courageous church partners, and while there celebrated a milestone for Operation Christmas Child—our 200 millionth shoebox gift. We praise God for the powerful ways He continues to use these gifts in the midst of a war to show the love of our Lord and Saviour, Jesus Christ.
200 Millionth Shoebox Gift Handed Out in Ukraine
The news from Ukraine can be depressing. We want to encourage you with news about how our church partners in Ukraine are responding in Jesus' Name to meet the needs of their neighbours. One pastor told our team that 80 percent of the relief work on the frontlines is being done by the churches.
Someday when the war is over, we want people to remember that their help came from churches working in Jesus' Name.
Samaritan's Purse continues to deliver relief supplies through our church partners working on the frontlines. Since the war began a year ago, we have distributed 590,000 kilos of food, plus thousands of wood stoves, solar lights, and other assistance. Our teams have helped 11.8 million Ukrainians. One pastor reported that his church is caring for 30,000 families every week. "You helped us in showing them Jesus Christ," he said. "The church has awakened. We've stopped being religious, and we've become real Christians. We are now ministering to strangers."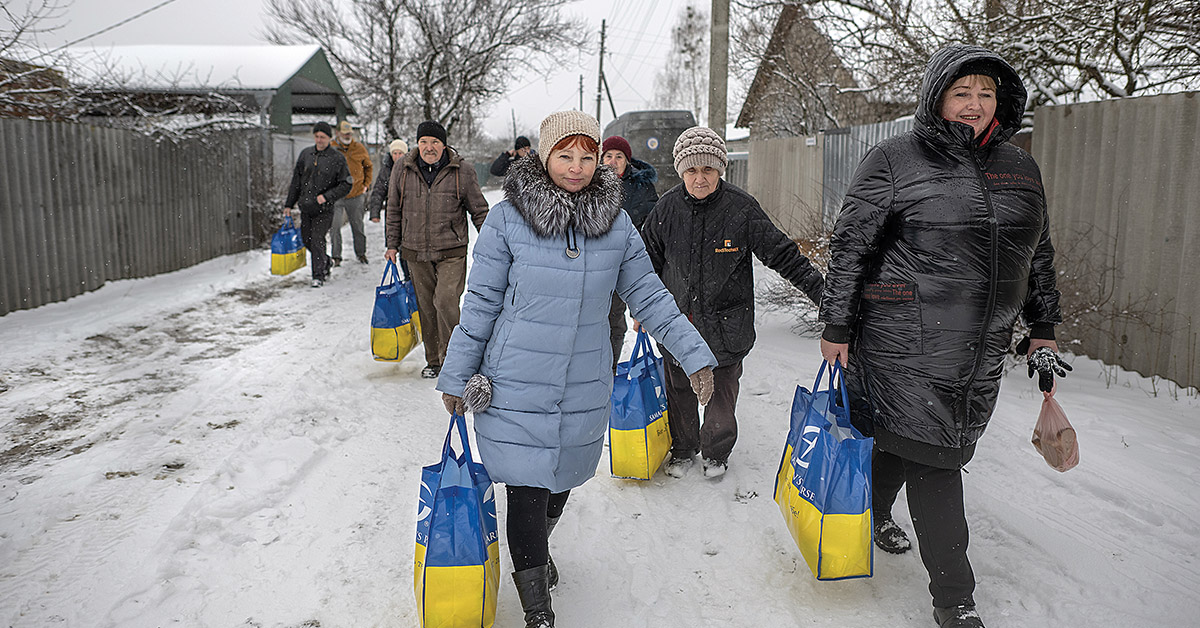 In Odessa, a port city across the Black Sea from Turkey, Samaritan's Purse set up what we call a "warming tent" where people can gather to escape from the cold and recharge their cellphones. But it's become much more than that—a spontaneous house of worship where more than 100 people gather to praise God. Ninety percent of them are new believers!
Another pastor said his congregation has grown from 200 to 2,000 during the war, "because people see us working."
During the relentless shelling, many people are living hunched-up in what we might call "root cellars" below their damaged houses. One woman we helped feed had spent three months in her cellar, living off canned vegetables and fruits. Yet she has not lost hope.
"With God's help, the victory and peace will come," she said.
Let's join her in praying for peace in Ukraine. Ask God to prepare the hearts of children enrolling in The Greatest Journey, the discipleship classes we offer for children who receive shoebox gifts. More than 400,000 children in Ukraine have made decisions for Christ through The Greatest Journey over the past 13 years.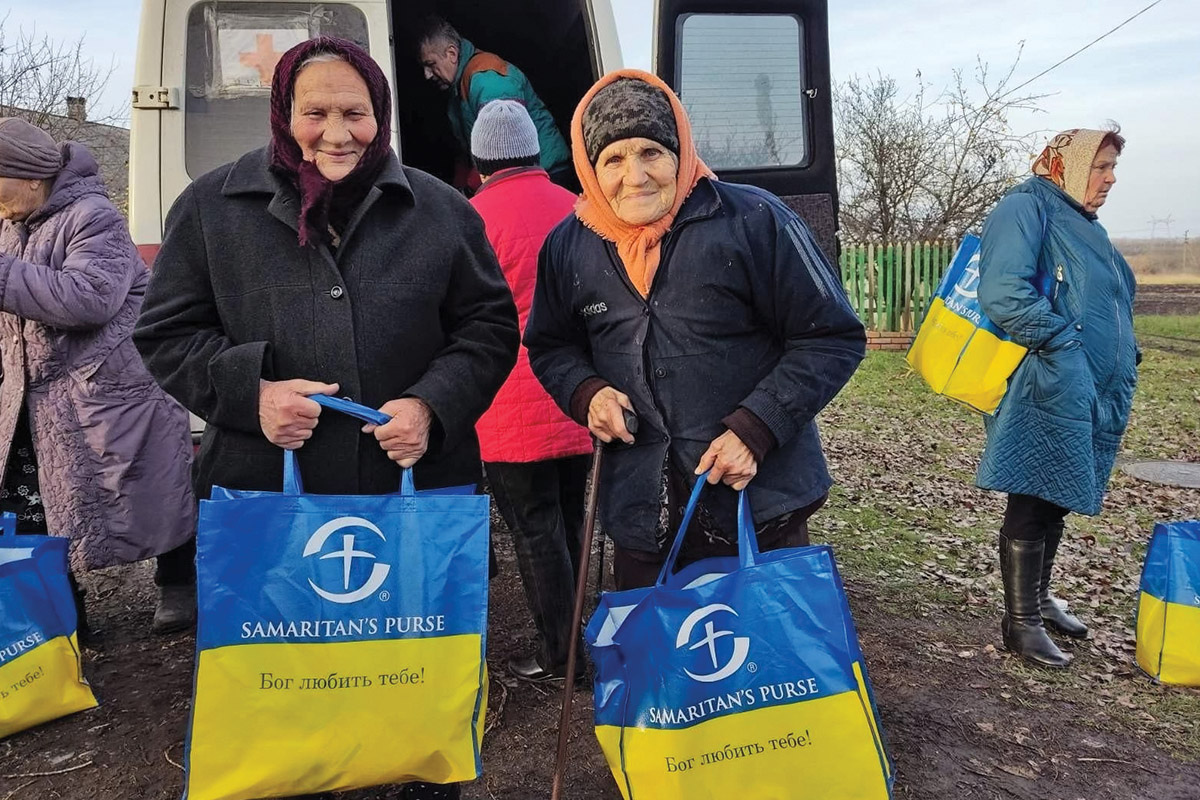 Despite the war, churches in Ukraine are planning to offer The Greatest Journey lessons for 120,000 children this year. Around the world, we are working to teach millions more.
Thank you for your prayers and support for the work of Samaritan's Purse as we work to meet emergency needs around the world in the Name of Jesus Christ.
More from our March Newsletter…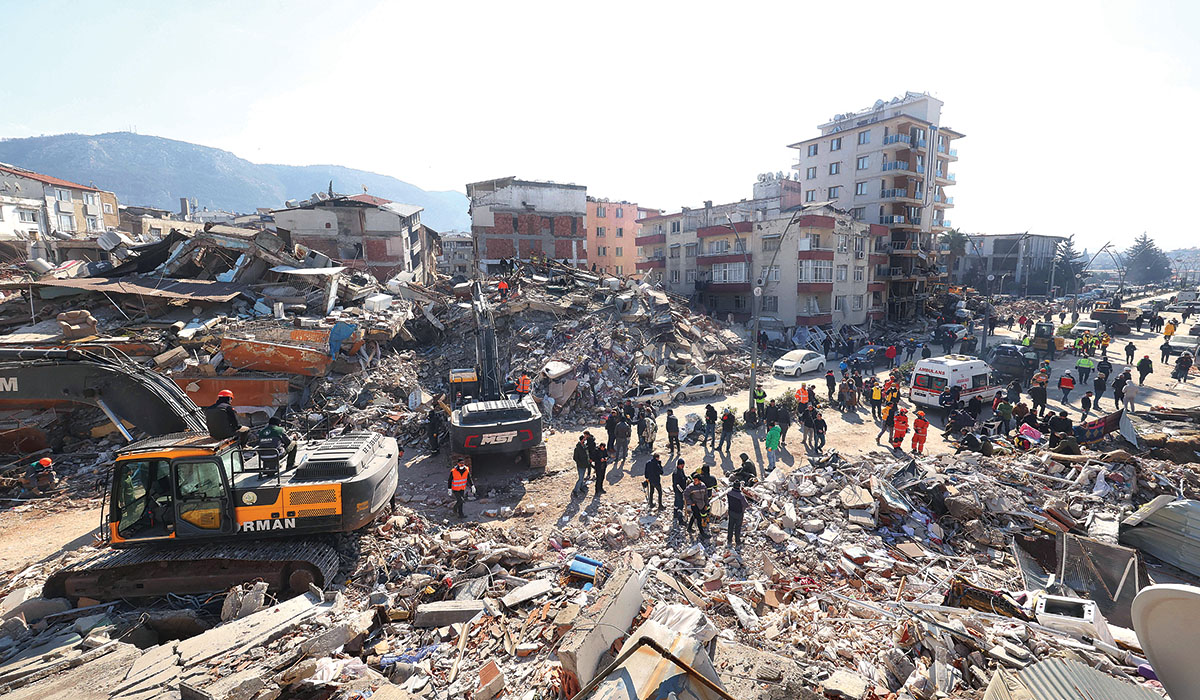 Helping Earthquake Survivors in Turkey
Massive earthquakes devastated central Turkey on Feb. 6, killing thousands in collapsed buildings and leaving multitudes desperate for help.
The first quake had a magnitude of 7.8 with an aftershock of 7.5. In the town of Iskenderun, near the Biblical city of Antioch, the hospital collapsed in a pile of concrete rubble, entombing doctors, nurses, and patients. This awful tragedy crippled the local medical system at the hour help is urgently needed.
Samaritan's Purse immediately airlifted one of our Emergency Field Hospitals to Turkey. Strategically located in the carpark of the damaged state hospital in Antakya, near Antioch, "where the disciples were first called Christians" (Acts 11:26), we have treated over 3,000 patients since our opening on Feb 13.
In addition to staffing the fully equipped 52-bed tent hospital, Samaritan's Purse also airlifted tons of emergency supplies, such as weatherproof tents and tarps to provide families with emergency shelter.
Please lift up the people of Turkey and neighbouring Syria as they grieve and struggle to rebuild their homes and lives. Ask God to open doors for our ministry and to provide resources for our teams to save lives, relieve suffering, and share the hope of the Gospel of our Lord and Saviour, Jesus Christ.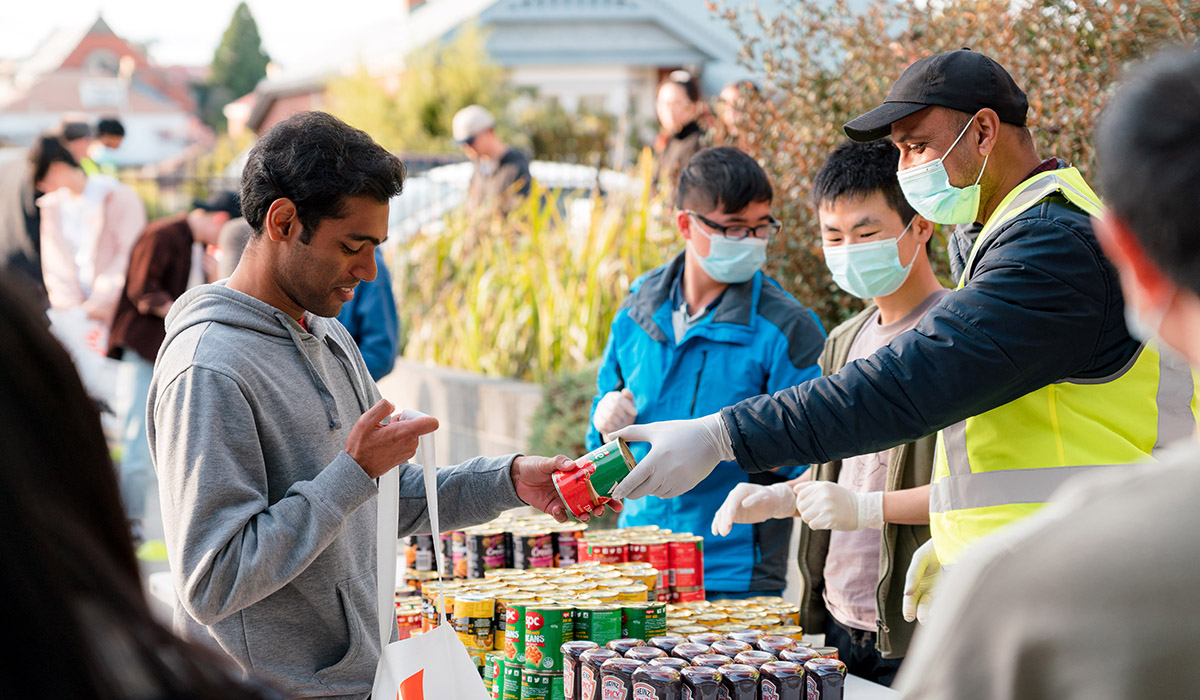 Responding to Cyclone Gabrielle and Flooding in New Zealand
In New Zealand's North Island, where flooding devastated communities just weeks ago, residents in Wellington and the surrounding area were again struck by Tropical Cyclone Gabrielle. The Cyclone has already claimed at least 11 lives and left more than 10,000 people displaced and thousands more without power and water.
Through Church Partners in the affected region, Samaritan's Purse Australia New Zealand is helping to support the critical needs of hurting communities affected by the floods in Auckland and Tropical Cyclone Gabrielle in Wellington. At Ranui Baptist Community Care, meals—including breakfast, lunch, and dinner—have been served daily from the centre, which have opened their doors to provide essentials including donated clothing, groceries and long-life food items.
Nearby, Faithpointe Church, have opened their doors to serve as foodbanks in the communities of Massey and Hapia, distributing hampers filled with food for residents who have lost access to their homes and belongings. The church has also set themselves up as a collection point for donated items to assist other relief centres in the area.
Please continue to pray as opportunities arise to minister to the needs of the affected people of New Zealand as they recover from these historic disasters.