Meet Marge, a true Aussie shoebox hero at 99 years old! For the past 10 years, Marge has been using her sewing skills to create T-shirts, shorts, skirts, and bags for shoeboxes packed with love and sent to children around the world through Operation Christmas Child.
After her husband passed away just shy of his 100th birthday, Marge found herself unable to live alone in her large home due to several falls. She moved to a nursing home in Caboolture QLD, but that didn't stop her from continuing to sew bags for the shoeboxes. Even though her fingers are full of arthritis, Marge continues to ring up and ask for more bags to sew.
Marge is pictured here with some of her hand-sewn bags, and Wilma, who has been organising and packing boxes through her local Baptist Church.
Marge's dedication and selflessness are truly inspiring, and we hope her story encourages all of you who pack faithfully pack gift-filled shoeboxes. May God continue raise up new recruits to be inspired by women like Marge!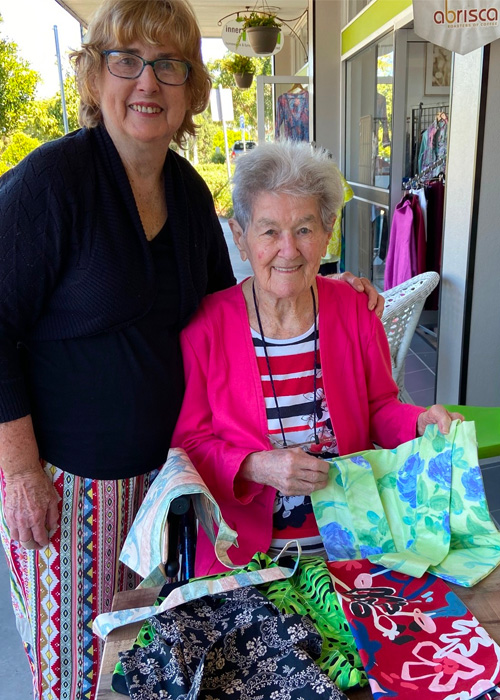 Inspired by Marge to volunteer?
Operation Christmas Child counts on thousands of volunteers to collect and process millions of shoebox gifts every year. These volunteers take on many roles, all with one wonderful purpose: to bring the Gospel to children in need around the world.