Franklin Graham Update: November 2023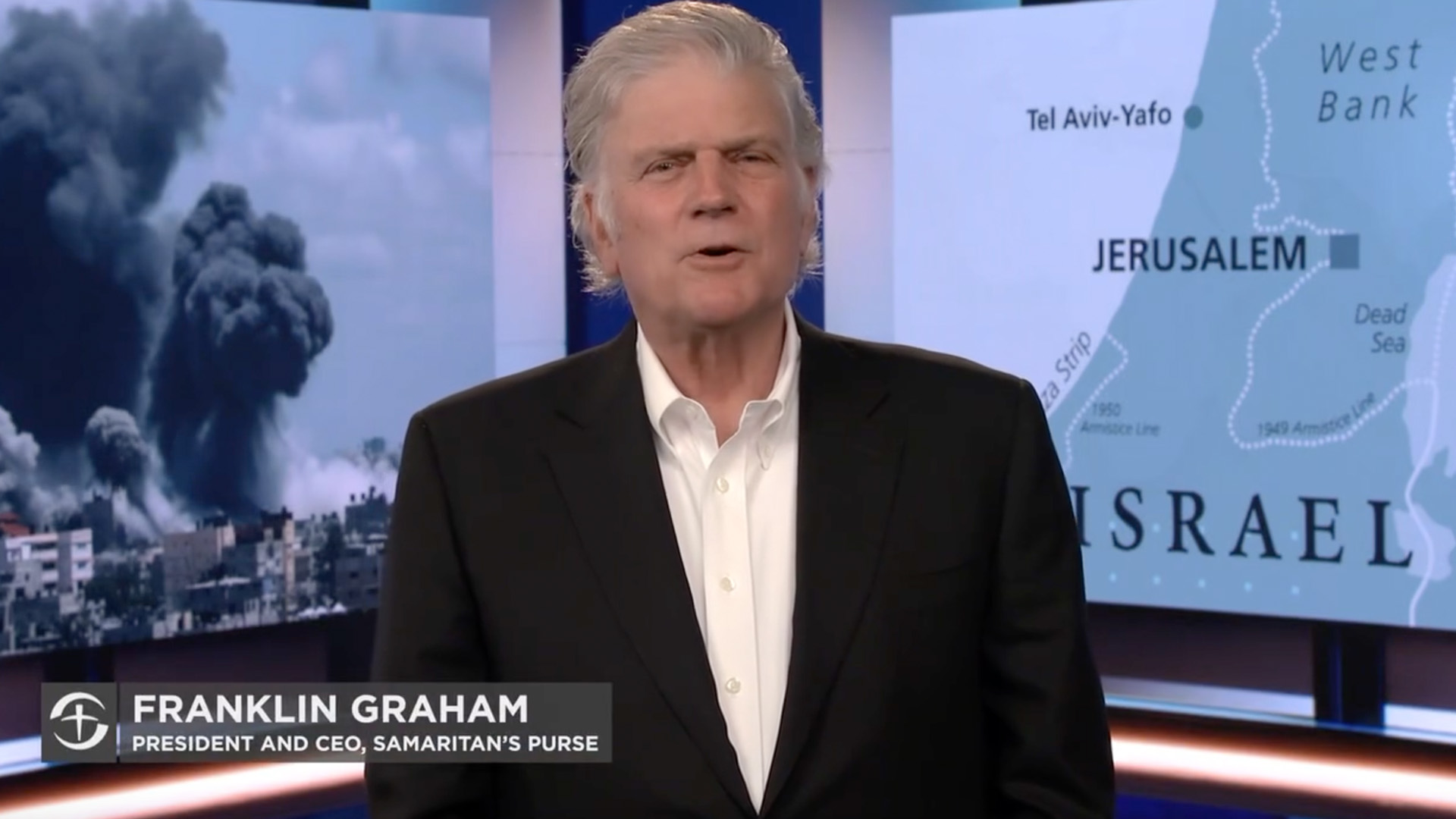 Israel Update from Franklin Graham
DEAR FRIEND,
The whole world has been horrified by the recent terrorist massacre in Israel. At Samaritan's Purse, we always stand with Israel, and we have a team on the ground right now working through local churches to help those who are suffering and grieving.
The Jewish homeland has several strong evangelical churches that have answered God's call to help their neighbours, including many who were displaced from homes near the Gaza Strip. These churches are counting on Samaritan's Purse to equip them as they distribute food, blankets, and other assistance. We've offered our help to authorities in Israel, and we have medical teams and an Emergency Field Hospital ready to deploy if needed.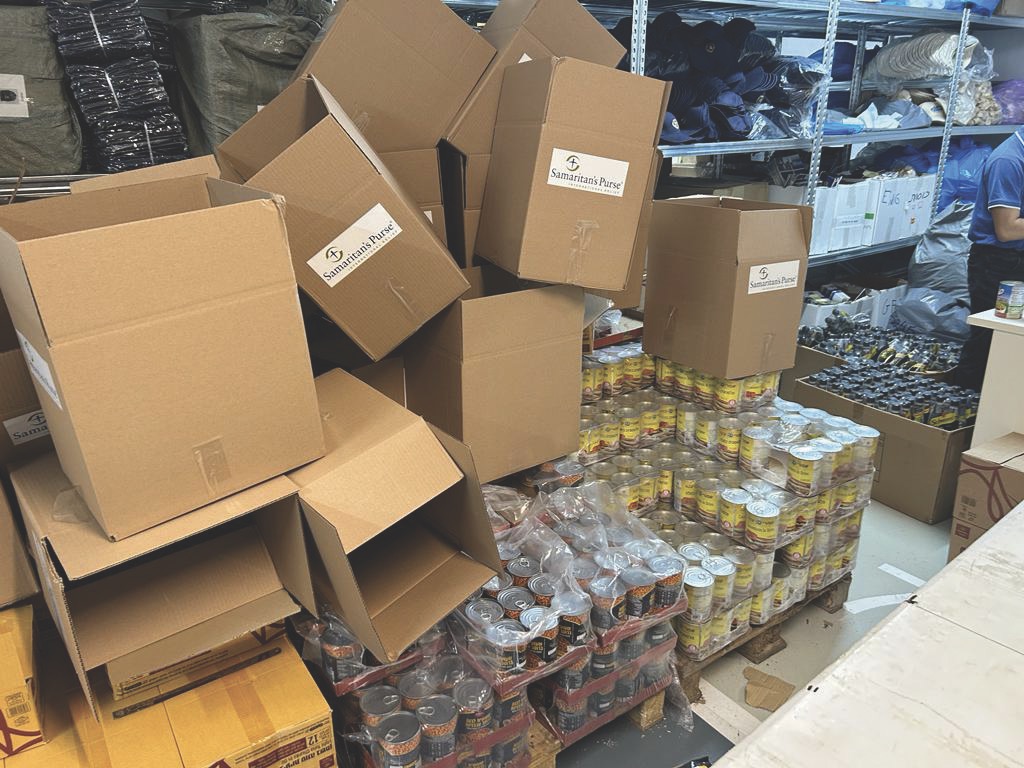 At the same time, our hearts are breaking for families and civilians in Gaza, whose homes are under siege as terrorists use their neighbourhoods to launch missiles toward Israel. There are hundreds of Arab Christians among them. In fact, the hospital that was struck by a missile in mid-October was established by English missionaries way back in 1885.
Israel immediately has announced plans to invade Gaza and root out Hamas militants.
As the situation unfolds, we stand ready to help the Palestinian people.
Anyone who has studied the Bible understands the possible consequences of a war involving Israel, God's chosen people, living in the Promised Land.
I know the people of Israel need our prayers as they go through this trial by fire. So many have lost loved ones, and a generation has been scarred by evil. The Bible tells us, "Pray for the peace of Jerusalem" (Psalm 122:6).
PRAYERFUL CARE IN ARMENIA: Samaritan's Purse sent a team specialising in burn care to minister to injured refugees from Nagorno-Karabakh.
Just before trouble erupted in Israel's backyard, we dealt with another crisis 1,200 kilometres north, where the old Soviet state of Azerbaijan seized an Armenian enclave called Nagorno-Karabakh. More than 100,000 refugees fled their mountainous homeland and are resettling in Armenia. More than 170 people died in an explosion at a fuel depot, and the death toll might have been worse if not for specialised medical teams deployed by Samaritan's Purse who provided surgery, therapy, and care for many who were burned.
Among our patients was a boy named Edik, who was filling up fuel cans for his family's evacuation when the gas station blew up. He was thrown into a pit, with deep burn wounds on his face, back, and limbs. Edik feared he might never walk again, but with expert care, he was back on his feet in a couple of days. We praise God for his recovery.
In addition to the medical teams, our cargo jets flew two airlifts to Armenia, bringing emergency supplies such as blankets and solar lights.
Our international teams have also been busy recently in Morocco, where we are helping to build housing for earthquake survivors, and in Libya, where towns were devastated by deadly floods. Our work continues in Ukraine, where the war is dragging into another winter, and our church partners are providing multitudes with food, water, and heat.

May God richly bless you.

Franklin Graham,
President,
Samaritan's Purse
Pray for the opportunities we have to share the hope of Jesus through International Disaster Relief in Armenia and around the world. Please pray for the work of Samaritan's Purse worldwide.
Hope Amidst Crisis In Armenia
During October, Lilian served as a Medical Information Officer with the Disaster Assistance Response Team (DART). She reported on all surgical and medical work performed by Samaritan's Purse to the local health authority and the World Health Organization. Lilian resides in Queensland and attends Calvary Christian Church in Cairns. When not deployed, she works full-time at Energy Queensland.
Q: How does DART differ to your usual work?
A: There are no set hours on DART, we work until the job gets done. In this response I had to jump between different roles to support the team [in Armenia]. The most important difference though is working alongside other believers while serving hurting people, and all this in a medical context that is not something I am exposed to in my day job. The best part of course that we get to do this in Jesus' name.
Q: What has been the reaction from the people you've served?
A:  My role is indirectly supporting the victims of the explosion, but their families are grateful and showered our medical providers with heartfelt thanks. Many of them quoted prayers from us to the Billy Graham Evangelistic Association chaplain. The Armenian medical staff expressed the same sentiment, an initially suspicious relationship has turned into trust and respect, and they are much unburdened by our help. We also built great relationships with the local health authority and local pastors.
Q: How can people pray for the Armenian people?
A: "Pray for the victims who will need ongoing medical and psychological care, spiritual support, and rehabilitation into society. Pray also for the displaced Artsakh people to integrate into Armenia: they need to find a home, employment, and social integration."
"Right now, there is a lot of nervousness in the country as they are getting ready to face further conflict. Pray for a spiritual revival, that the people will lift their eyes up to the hills and will know where their help comes from."