More than a year since the Northern Rivers area of New South Wales suffered the worst flooding in modern Australian history, many residents face a second winter without walls, while living in gutted houses with camp-style kitchens and bucket bathrooms.
WATCH THE IMPACT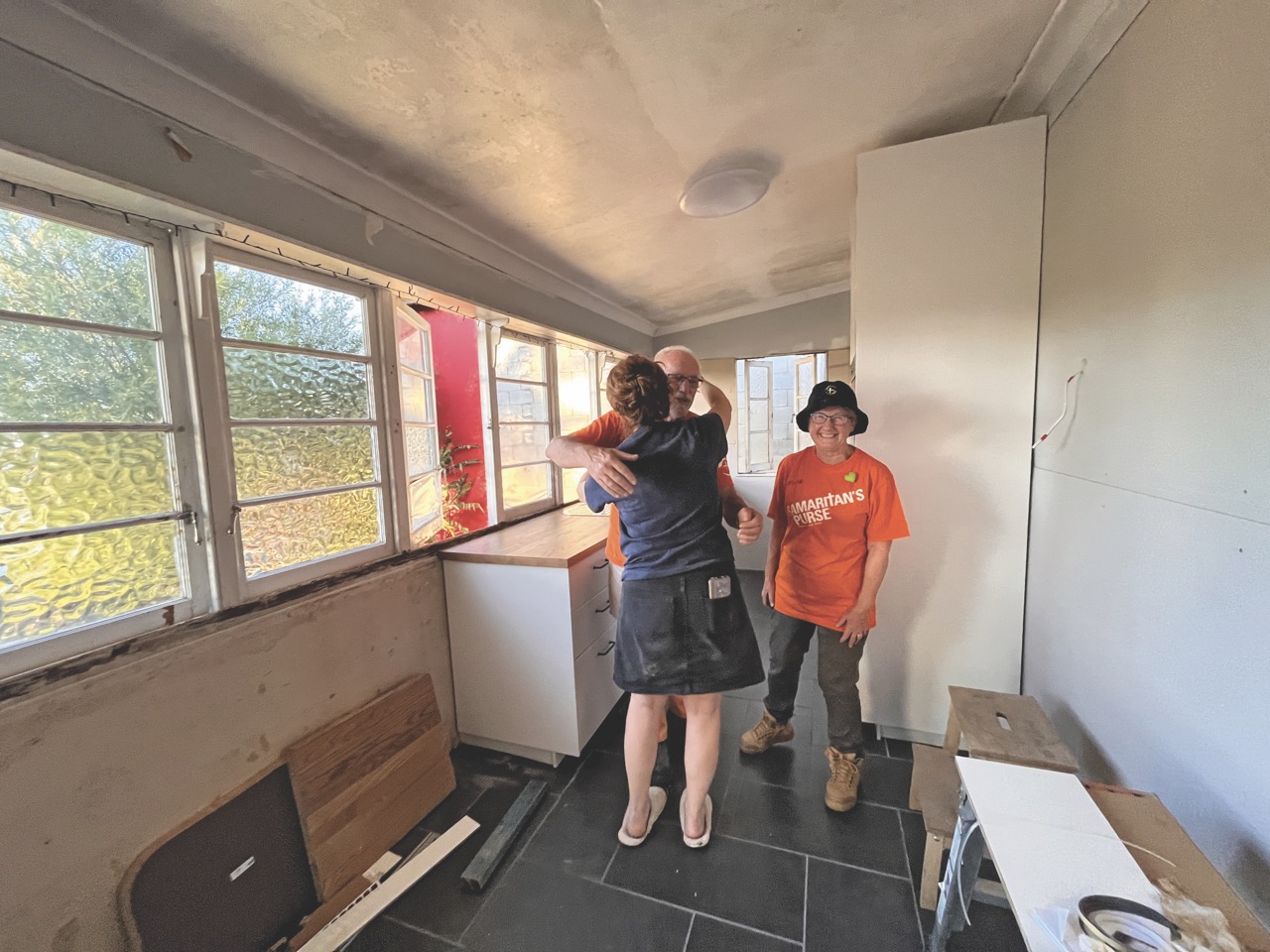 Resilience Meets Hope in Lismore
June, 2023
In the midnight hours of February 28, residents on South Lismore's Casino Street found themselves confronted with the terror of being stranded in their homes as powerful flood currents rose from the street through the floor of their second storey.
Waking early to keep an eye on the rising water, Harmony discovered water breaching the floorboards. Unable to reach her rooftop, she dismantled two windows to manoeuvre their fridge as a buoyant raft tied to the outside of the flooded house to seek rescue. Hours later Harmony, her children and their family dog were rescued by a neighbour's boat, narrowly escaped drowning in their home which was now completely consumed by the flood.
Following the initial enthusiasm of community volunteers and family members to strip her home to save it from mould, Harmony and her family spent the next 16 months between her caravan and their home which had remained without wall coverings, windows, kitchen and running water.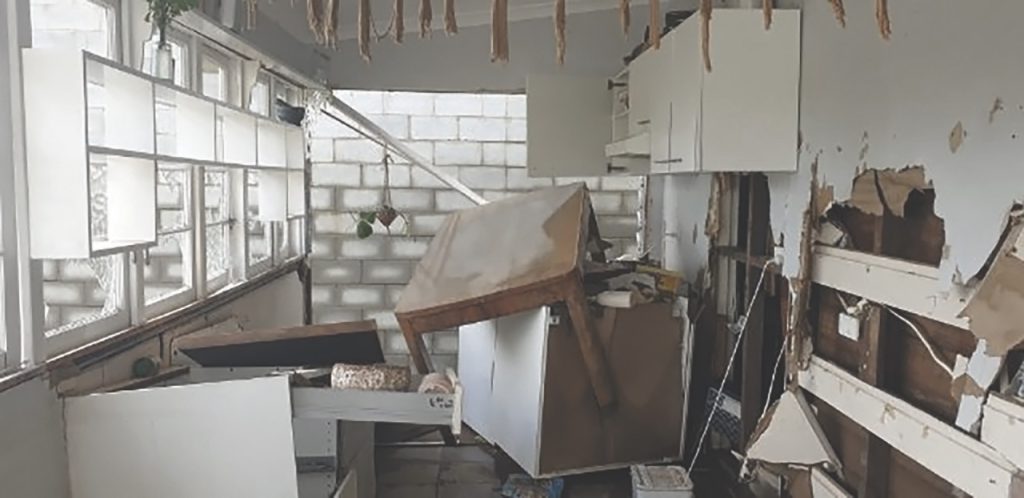 Samaritan's Purse volunteers arrived at Harmony's home to help install wall panels. Soon after, her replacement kitchen arrived—without prior notice—in more than 200 flat-pack cartons. Completely traumatised and overwhelmed, Harmony broke down, revealing she had just completed a 3-month kitchen renovation just weeks before the floods destroyed her home.
Over the next three days, our volunteers completed the wall panelling but also systematically unpacked and assembled Harmony's new kitchen while trade-skilled volunteers connected her stove and oven and plumbed her sink, taps, and dishwasher.
"It is an inspiration, when you see the work going along, to have that help. Sometimes you don't know what you're missing until it comes. I didn't know how much I needed help."
When asked what was the first thing she would prepare in her new kitchen, Harmony replied, "We're going to start baking, Ruby's (Harmony's daughter) already planning all the sweet treats that she'd like to bake!"
Samaritan's Purse teams and local partners are working in the Northern Rivers region to complete repairs in over 80 homes so that flood-stricken families will once again be warm, safe, secure, and clean. After all they have been through, we want them to know how much God loves them. Through our work, the Lord opens doors for our teams to share the hope we have in our Lord and Saviour, Jesus Christ.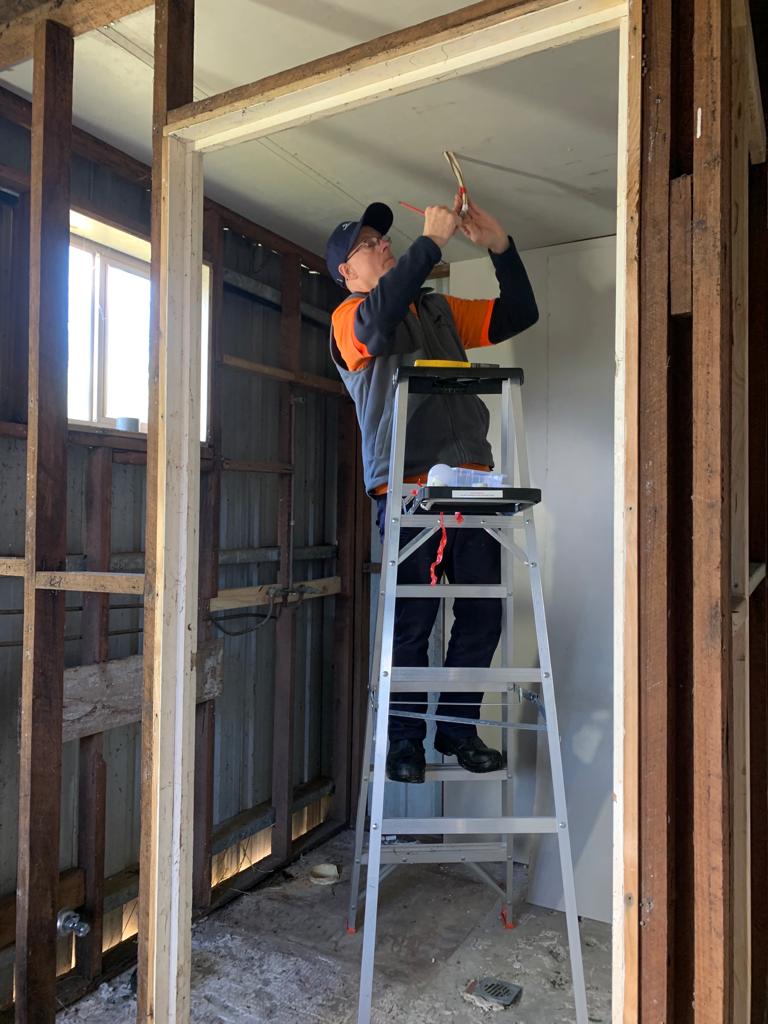 SUPPORT AUSTRALIANS IN NEED
Your gift today can equip our volunteers us support families during a their time of need. Click below to support our ongoing work today for projects like this.