Since October, more than 180 volunteers have given 6,800 hours to assist over 100 families in need.
WATCH THE IMPACT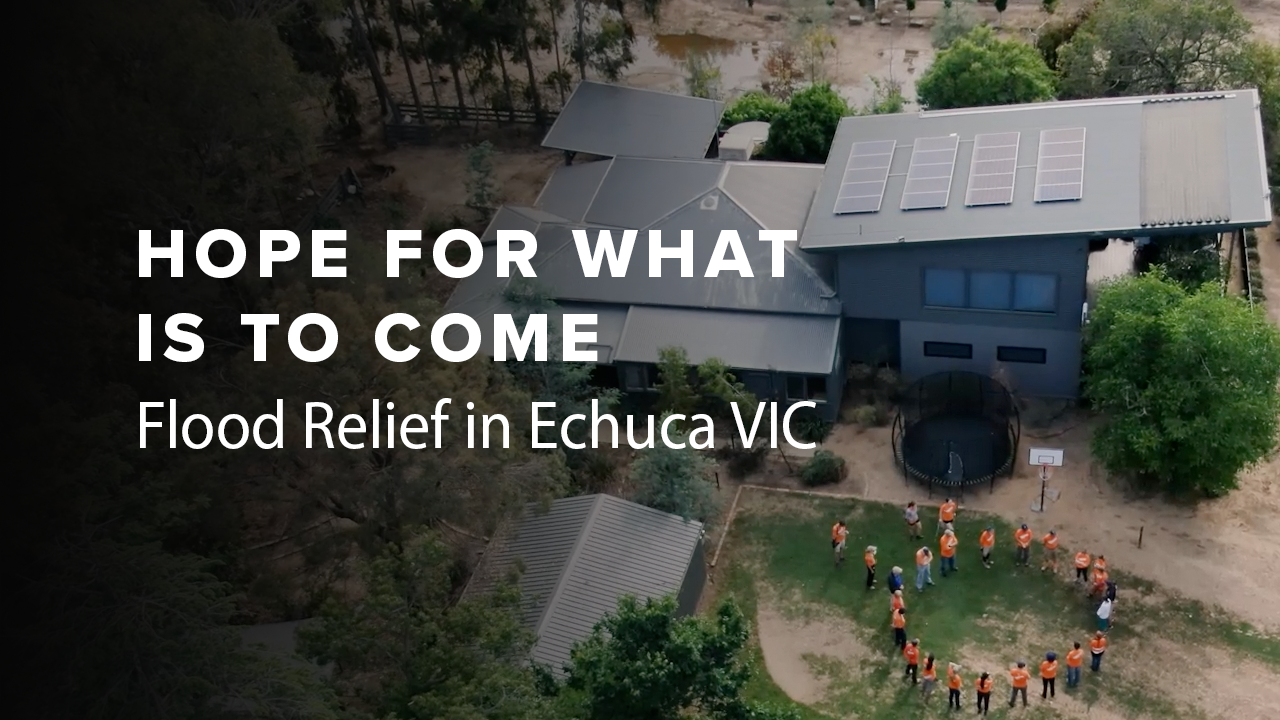 Hope for What is to Come
October, 2022
On October 12, consecutive months of record rainfall in central Victoria came to a head when the region's Murray-Darling system of rivers and creeks breached, impacting over 15,000 residents.
Samaritan's Purse Australian Disaster Relief Team has been on the ground since October 24 assessing the damage and working with the community's churches and relief centres. A church partner has been established with Echuca Community Church and will form a base for operations in Echuca and Rochester.
During October of this year, Samaritan's Purse Australian Disaster Relief teams deployed to their third flood response, providing much needed relief in the central Victorian communities of Echuca and Rochester.
When disaster strikes, Samaritan's Purse is ready to respond. We do everything we can to help those who can't help themselves. We want to show people that they are not alone and that Jesus loves them. The Samaritan's Purse Australian Disaster Relief team is working with local churches in Victoria to help families recover from the flood.
When our Disaster Relief Unit sets up in a church parking lot or other location, we bring all the tools so that volunteers can work efficiently, clearing mud, damaged belongings and mould-affected gyprock walls from houses to give families a path to recovery.
Supported by Echuca Community Church as our base of operations, we have mobilised over 180 volunteers to assist over 100 families devasted by flooding from the Murray and Campaspe rivers.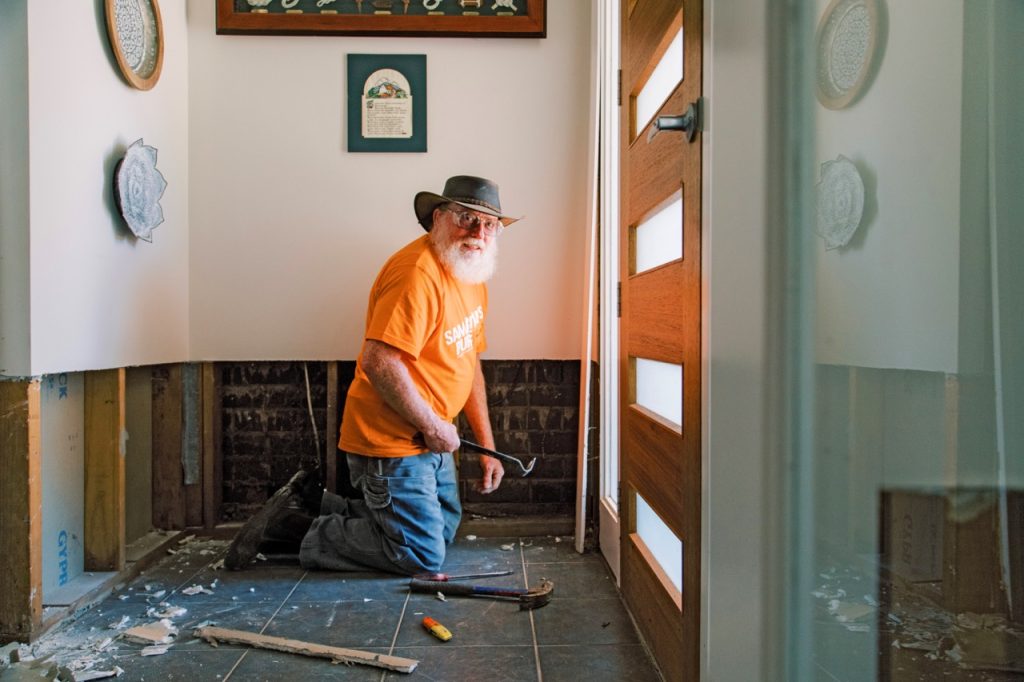 Hope for What is to Come
Prior to the purchasing their family home in the early 2000s, the Nunan family's property in Echuca had an unbroken 100-year bill of health and even remained dry during the 2011 floods. In 2015, Damien extended their modest family home to create a hub for their church group and family friends.
Earlier this October, their home and family business were devastated by historic flooding when substantial rain caused the Murray and Campaspe Rivers to burst their banks.
"They had predicted the water would rise 100 mm over the 2011 floods and we were prepared for that. I was optimistic that I had saved our home … but the water kept rising, and eventually we lost the battle at about 5 a.m. in the morning and woke up to see the water continue rising to over 600 mm more than the levels reached in 2011."

"At the same time as our home was affected by the Campaspe River, we also had the Murray River coming down where our business was, so we were split in preparing for the flood, meantime our daughter Jess was studying to prepare for her year 12 VCE exams, so it was pretty hectic."

Damien & Anna – Homeowners
A few streets away at a former drive-in cinema, Echuca Community Church has leaped to action within the community, establishing themselves as base of operations for the Samaritan's Purse volunteer team and Disaster Relief Unit trucks and utilities. Families from the church, including the Nunan's, have taken turns to serve dinner meals to dozens of volunteers in the church's hall each day.
"What Samaritan's Purse have done is they have given us a path into our house after the flood … The self-sacrificial love shown by the Samaritan's Purse volunteers, they are putting other's needs above their own, and it has been an incredible encouragement to me as a Christian to see other Christians doing that for each other."

"It gives us hope of what is to come, once the house is sanitized and aired out, we can plan to move back in and begin rebuilding."

Damien & Anna – Homeowners
Since October, more than 180 volunteers have given 6,800 hours to assist over 100 families in need. We thank God for our church partners and volunteers, including students and teachers from several schools who have come together to serve the communities of Echuca and Rochester in Jesus' Name.
SUPPORT AUSTRALIANS IN NEED
Your gift today can equip our volunteers us support families during a their time of need. Click below to make a donation today.