Sarom Sreyka and her family live in the border province of Banteay Meanchey, located in the northwestern region of Cambodia. In 2019, when she was in second grade, Sreyka was held back an additional year and was soon part of an overwhelming majority of children who drop out from a basic primary education. An Canh Primary School, where Sreyka attended, was in a state of disrepair, had an antiquated curriculum, and low attendance rates during the harvest and wet seasons. Sreyka's priorities shifted to support her sick father while her mother worked as a construction labourer to provide for their family.
In 2021, Samaritan's Purse implemented its School For Kids program and replaced the dilapidated school with a brand-new five-classroom school building, with modern whiteboards, desks, chairs, and other materials. A newly added library was also filled with shelves of colorful storybooks, which encouraged children to read. Sreyka, now in fourth grade, began to take interest in her studies, and staff began to see a shift in her attendance. As a result, her grades showed improvement.
The following year, with the new facility completed, we turned our focus to the curriculum, implementing the We Can Read and Write program, providing the school with digital tablets containing language learning apps, together with take-home resources as part of the Total Reading Approach for Children (TRAC) toolkits that helped parents to support their children's studies at home. The TRAC toolkits, combined with numeracy toolkits, were integrated into the school curriculum to improve literacy and numeracy in children.
With the facility and curriculum addressed, the final reform turned to the School Support Committee (SSC). Teaching and support staff introduced monthly coaching for parents to emphasize the importance of education for their children. Working together with the local province council and teacher training centres, the school's capacity and capability rose to new heights.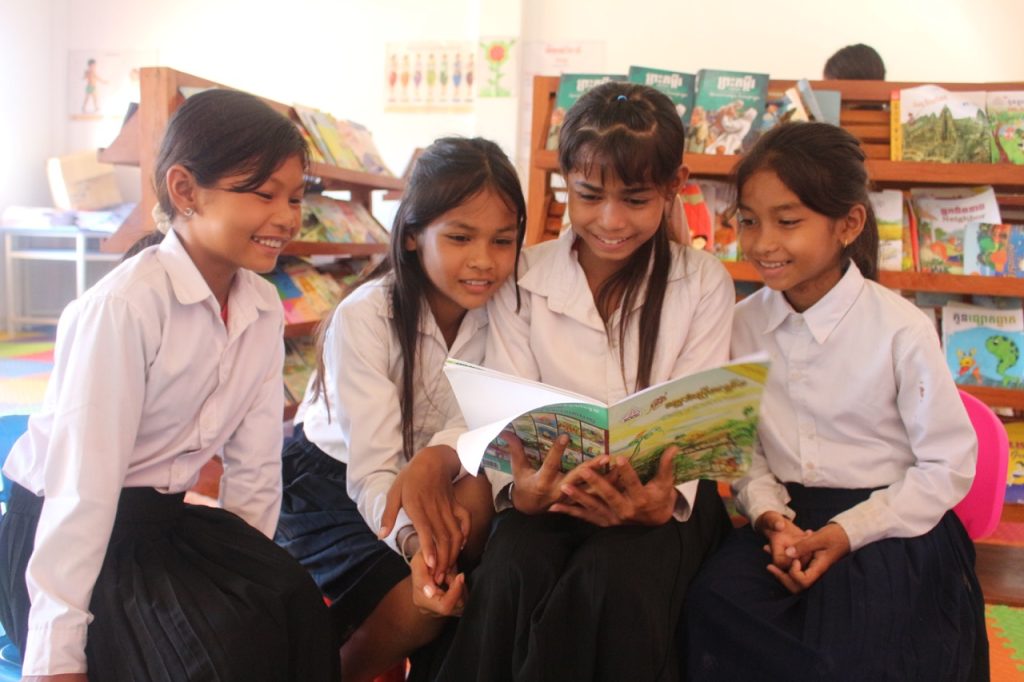 Now Sreyka enjoys attending her classes. "I really love my class so much because my teacher gives clear explanations," she said. "During the lessons, she lets us practice through study games and takes us to the library to read storybooks. I love reading storybooks so much because they are colourful and help me improve my reading."
This year, Sreyka is among the top-performing year-six students at her school in An Canh. She not only continues to assist her parents at home but can now tutor her younger sister with reading and writing. Her view of school has been transformed. Despite her family's limited resources, she is determined to finish her studies and even dreams of becoming a teacher one day. "I want to teach the next generation," she said. "I believe that only education can change the future. I also hope to support my family."
SUPPORT OUR WORK
Learning how to read and write or acquiring a trade or skill is invaluable for children and adults struggling to break the cycle of poverty caused by a lack of resources, access, and opportunity. Samaritan's Purse is working to teach literacy and trades through programs that change thousands of lives each year.