Ratanak recognised the challenges that children from farming villages face, being withdrawn from classes during harvest or wet season to work.
Primary teacher Ratanak was raised in a farming family. As the youngest of her five siblings, At Cheng Meng Primary School, Ratanak faced several obstacles to capturing her students' attention. Lack of training, curriculum, and resources fostered a growing gap between her and her students, resulting in increasing absenteeism.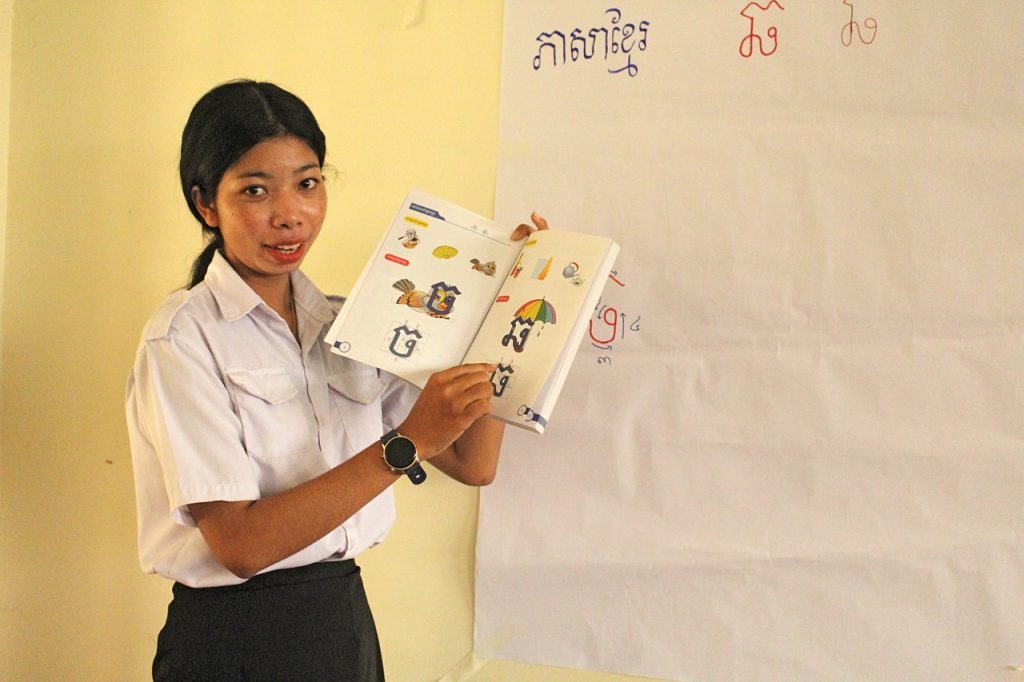 In 2022, Ratanak was part of the teaching staff that benefited from the Samaritan's Purse We Can Read and Write (WCRW) training program that provided training and resources to better students. Our staff collaborated with the School Support Committee to work with parents to reinforce the value of literacy and numeracy for their children at home. Additionally, coaches were brought in to assist students with a lower learning capacity to ensure fewer boys and girls were left behind.
"After I received training, I learned the correct technique of teaching my students. Before, I never knew how to teach students. I would write the entire lesson on the board and taught that way. But after the training, Ratanak said, "I know my students' learning style better. Now my students can keep up with each lesson well, and they come to school more regularly." The parents were also involved in every activity that the school conducted after the WCRW program facilitated between the school and the community.
SUPPORT OUR WORK
Learning how to read and write or acquiring a trade or skill is invaluable for children and adults struggling to break the cycle of poverty caused by a lack of resources, access, and opportunity. Samaritan's Purse is working to teach literacy and trades through programs that change thousands of lives each year.